DSM
|
EVO
|
EVO X
|
3000GT
|
NISSAN
|
BMW
|
SUBARU
---
STM SPEC D2/SWIFT COILOVERS | EVO VIII-IX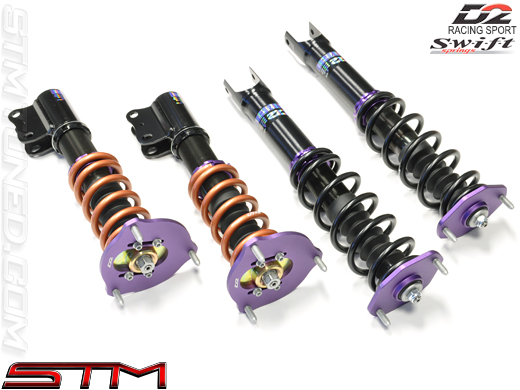 The STM Spec D2/Swift Coilover set up is now available for your Evo VIII-IX. With drag racing in mind, we've custom tailored and tested this suspension for a mean launch and it also offers up terrific street manners with a firm, accepting ride.

These will ship to you assembled and set up with the same dampening and ride height we use. Every car is different, however, and may require some adjusting to your particular set up.

See them in action on the RS in the STM Gallery.