DSM
|
EVO
|
EVO X
|
3000GT
|
NISSAN
|
BMW
|
SUBARU
---
STM COOLANT OVERFLOW RESERVOIR | EVO VIII-IX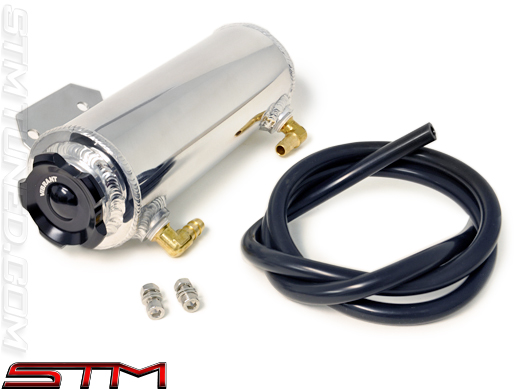 The STM Coolant Overflow Reservoir is made in-house of aluminum and utilizes brass fittings, stainless hardware and high-quality silicone hose. This design places the Reservoir between the intercooler and radiator allowing you to completely remove your stock, plastic overflow from the engine bay. The welded bracket allows you to use existing bolt holes, so no drilling of the car is necessary.

- Welded Aluminum Body
- Vibrant Fill Cap
- Mirror Polish
- Brass and Stainless Hardware
- High-Temp Silicone Hose (4 foot)
- No Drilling Nesessary for Mounting
- Evo VIII-IX
- Frees Engine Space
- Made in the USA

** PLEASE NOTE, THIS WILL NOT FIT IF YOUR CAR HAS A/C.**
The power steering cooler line will need to be removed as well.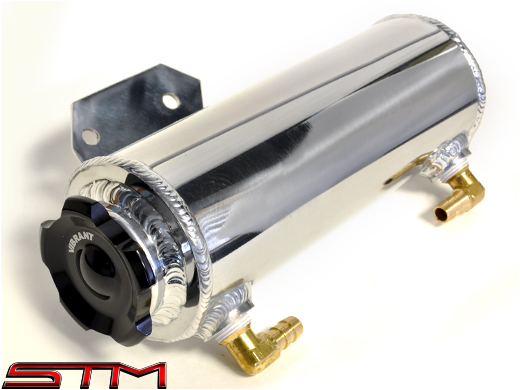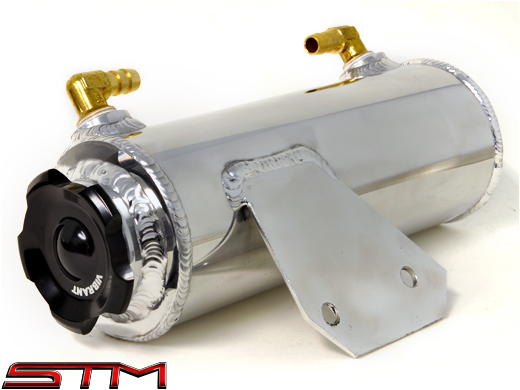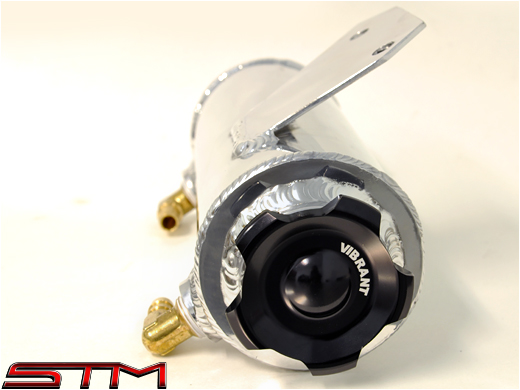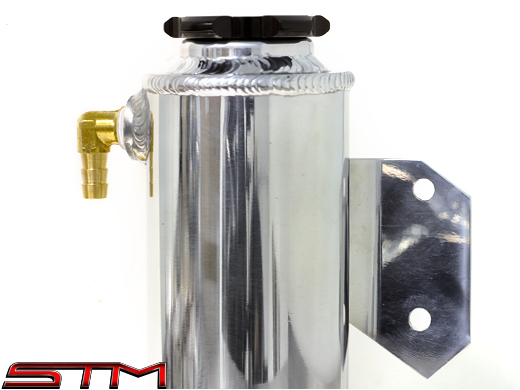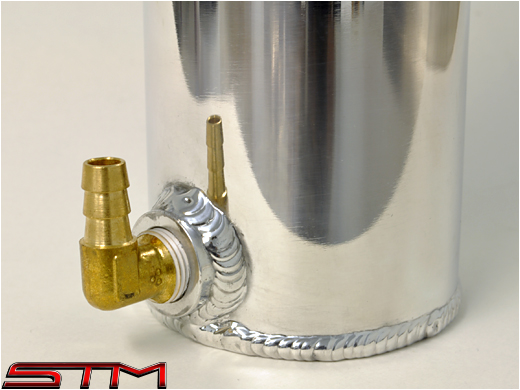 Coolant Reservior without cap pictured installed.