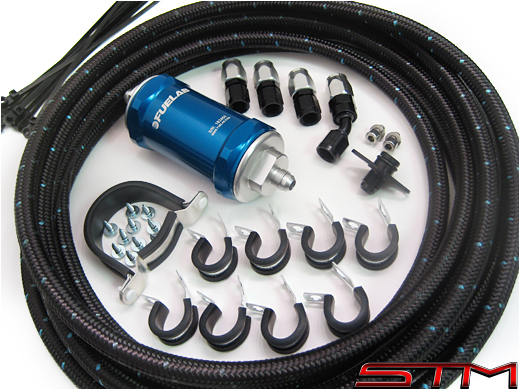 STM Fuel Tank to Rail Kits.

- 1990-1999 DSM

The STM -6AN Fuel Tank to Rail Kit comes with everything you'll need to replace your old, rusty fuel lines and your stock, restrictive fuel filter from your factory sending unit/fuel tank to the fuel rail. The -6AN Kit works with your factory sending unit and fuel rail.

The STM -8AN Fuel Tank to Rail Kit is designed for those who need some serious fuel. You WILL NEED an aftermarket sending unit such as the Full Blown Kit or Buschur to run -8 lines. You can find the Full Blown Dual Pump Hangers on our DSM Fuel System. The -8 Kit will NOT work with your factory sending unit OR fuel rail!

If you are running E85, you will want to purchase the stainless steel filter replacement as the paper filter will not hold up to the E85. They can be found HERE - Short 3" 40 Micron Stainless The paper filter will hold up for a short time, but you will definitely want to switch over before 1000 miles.

The Russell ProClassic Hose is so EASY to work with compared to the stainless line. It is extremely lightweight, attractive and you won't scratch anything in your engine bay if the line is rubbing.

Assembly is required. Often times, you will have extra hose and each car's set-up is different, so we allow you to cut your own desired length and filter placement. The brackets on the Fuelab filter will allow you to place it right in the factory bolts along the firewall, but you can also run it inline under the car.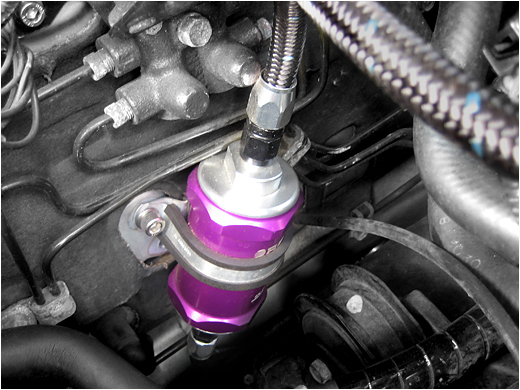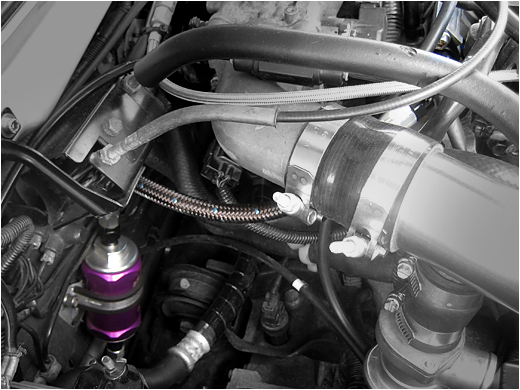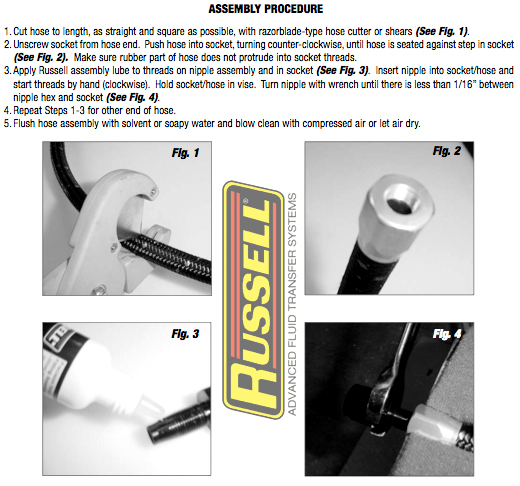 Check out the Russell Colored End Caps!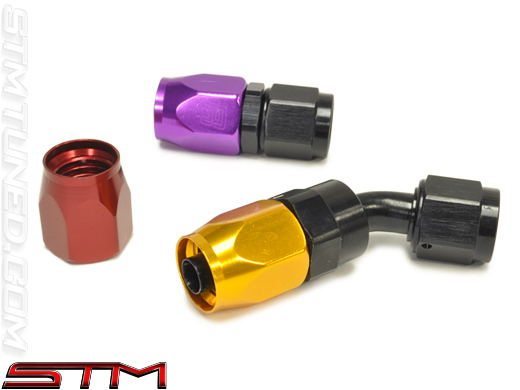 STM-DSM-FTKR-6,STM-DSM-FTKR-8