DSM
|
EVO
|
EVO X
|
3000GT
|
NISSAN
|
BMW
|
SUBARU
---
STM AUTOMATIC TRANSMISSION OIL COOLER KIT | 90-99 DSM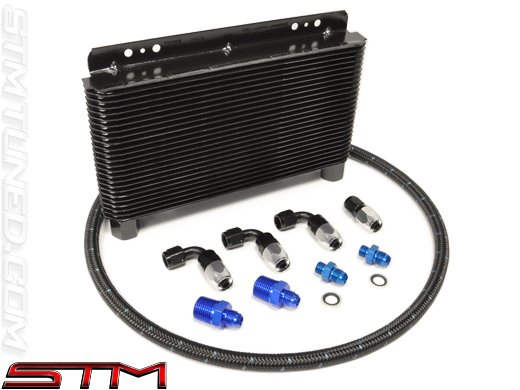 One of the most important factors of a healthy auto transmission is keeping that fluid cool!

Torque-braking on the launch is a definite way of heating that fluid to dangerous levels, so STM has put together a kit that will certaintly help keep that fluid cool using a B&M Cooler, lightweight ProClassic Line, and high quality swivel fittings.

Included in kit:
11 x 5.75 x 1.5 B&M Oil Cooler
6 feet of Russell ProClassic Line -6AN
Fittings Pictured

- Reduces transmission temps.
- Bolt-on to 90-99 turbo model transmissions.
- High-quality hose ends.
- Lightweight Hose
- 15,000 BTU.
- 1 year warranty against manufacturer defects.
- Assembly required.