DSM
|
EVO
|
EVO X
|
3000GT
|
NISSAN
|
BMW
|
SUBARU
---
SAMCO SPORT | EVO IV-V-VI COOLANT HOSES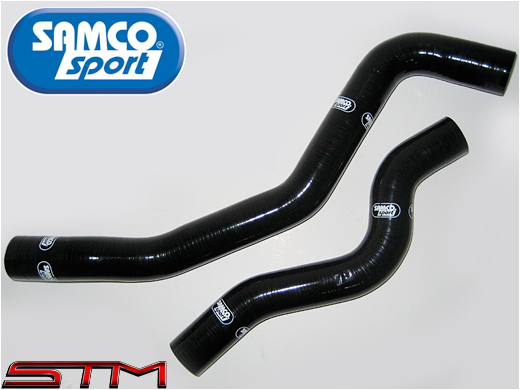 This set of Samco hoses is designed for the Japanese Evo IV, V and VI. They can be useful for the Evo VII-IX if you are running a large manifold (like our forward facing turbo manifold and the small Koyo).

When coupled with the full size Koyo IV-VI radiator, the upper coolant hose is a straight across shot over the right side instead of snaking from the center, freeing up alot of room!

Black is usually in stock, blue and red may take a little while longer and if you want to get crazy, give us a call and we can get some of the wild colors below!