DSM
|
EVO
|
EVO X
|
3000GT
|
GTR
|
BIKES
|
SUBARU
---
MISHIMOTO ALUMINUM RADIATOR | EVO VIII-IX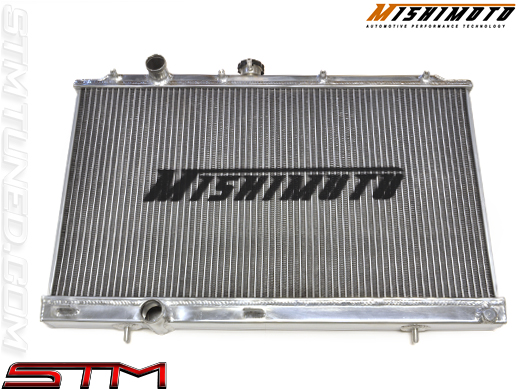 All Mishimoto performance aluminum radiators are designed and engineered to maximize cooling efficiency, boost engine functions, and most importantly protect your car from the overheating.

With its lightweight dual core, 100% brazed aluminum, and polished tank ends, installation is effortless with a direct OEM fit, no cutting or modification is required.

All Mishimoto radiators come with a high pressure 1.3 bar Mishimoto radiator cap and a great warranty including accident protection.

Evo VIII-IX
Overall Size:
28.2" x 19.5"x 2.47"

Core Size:
14.76" x 27.08"

Evo IV-V-VI (pictured)
Overall Size:
28.1" x 19.3" x 2.55"

Core Size:
14.80" x 27.24"