DSM
|
EVO
|
EVO X
|
3000GT
|
GTR
|
BIKES
|
SUBARU
---
KOYO RACING RADIATOR | EVOLUTION IV-IX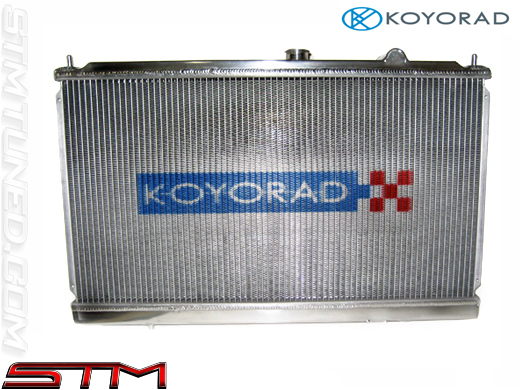 Koyo Aluminum Race Radiators provide 20% to 30% more cooling than standard radiators, handle high revving, high performance motors, perfect for turbo engines.

Made from aircraft quality aluminum and Heli-arc welded, cores are NOCOLOK-brazed.

The Evo 4-6 model (pictured) puts the upper coolant hose in a different location than the 7-9, creating extra room for exhaust manifolds.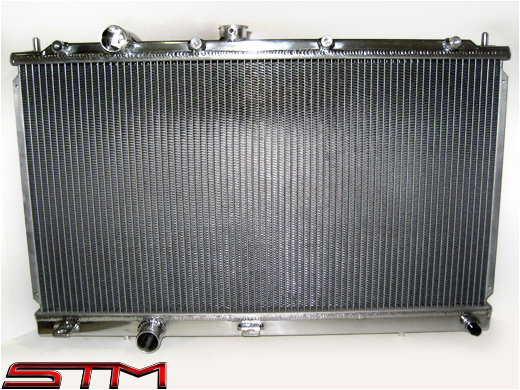 Dimensions for Evo 7-9