DSM
|
EVO
|
EVO X
|
3000GT
|
GTR
|
BIKES
|
SUBARU
---
JM FABRICATIONS 1G DSM 90-94 FUEL CELL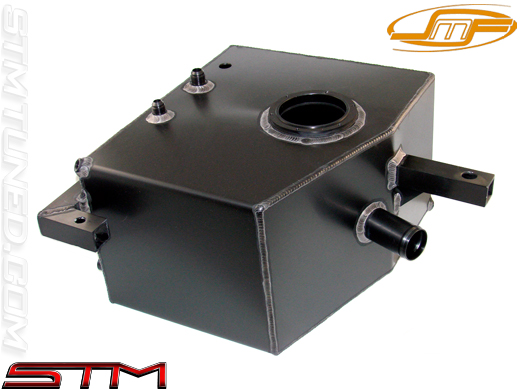 If your looking to shed some unwanted pounds or build a high output fuel system, JMF's 1G DSM Bolt-In Fuel Cell will do just that.

CNC waterjet cut from 1/8" 3003 aluminum, also featuring TIG welded seams.

Each unit comes standard with a billet aluminum fuel ring that will allow you to bolt in your OEM fuel sending unit for in-tank pump operation or if you just want to keep your fuel level gauge functional, a tip over valve, and a -10AN push lock fitting for the OEM vent line.

Capacity is 7 gallons, unit bolts to existing mounting points and retains the OEM filler neck as well. If you choose to use your stock return line you will need to purchase a -6AN push lock fitting that will accept the OEM rubber line. Fittings can be found HERE

***FOR OFF-ROAD USE ONLY, 7 GALLONS WILL NOT GET YOU VERY FAR! PLEASE NOTE MANY RACE TRACKS AND SANCTIONING BODIES MAY REQUIRE AN ADDITIONAL SHIELD AROUND THE CELL FOR PROTECTION, PLEASE CHECK THE RULE BOOK!***

Ships in: 3-5 Business Days.

JM FABRICATIONS 1G DSM 90-94 FUEL CELL