DSM
|
EVO
|
EVO X
|
3000GT
|
GTR
|
BIKES
|
SUBARU
---
CBRE CERAMIC WHEEL BEARINGS | EVO VIII-IX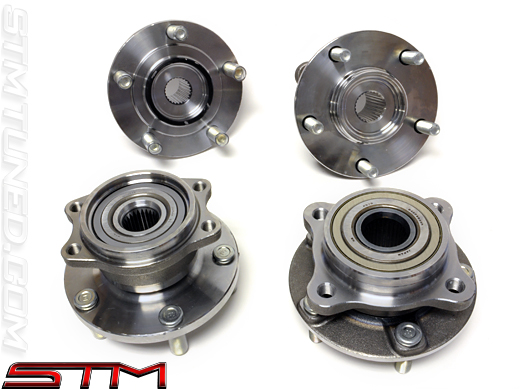 Set of four Evo VIII-IX Front & Rear ceramic wheel bearings created with brand new, OEM Mitsubishi bearings.

Add ARP Elongated Wheel Studs for $150.

Used by Nascar, Indy, Rally teams and Top fuel tems for years.

The CBRE Ceramic Ball Bearing hubs have 1/10th the friction of a steel ball, 60% lighter and they are 100% round grade 5 Silicon Nitrate.

CBRE uses special ultra low friction grease and micro polished races.

Ceramic bearings will far outlast the factory steel units as they produce nearly no heat or friction. Your car WILL pick up MPH and ET at the dragstrip, run more consistant and faster laps on the road course and yield better fuel economy eventually paying for themselves.

Evo's go through wheel bearings rather fast, why not spend a little extra $$ and have a set that will outlast the car and give you an edge everytime you drive the car.