DSM
|
EVO
|
EVO X
|
3000GT
|
GTR
|
BIKES
|
SUBARU
---
AUTOMETER Z SERIES MECHANICAL GAUGES | 52MM

Autometer's Z-Series, mechanical, 2 1/16" (52.4mm) gauges include everything needed for install. Features a stealth black face and ring with white lettering and red needle.

Air/Fuel Narrow Band Electric Gauge is also available in this series.
- Will work with most factory narrow-band O2 sensors.
- May require Auto Meter Narrow Band O2 Sensor Kit.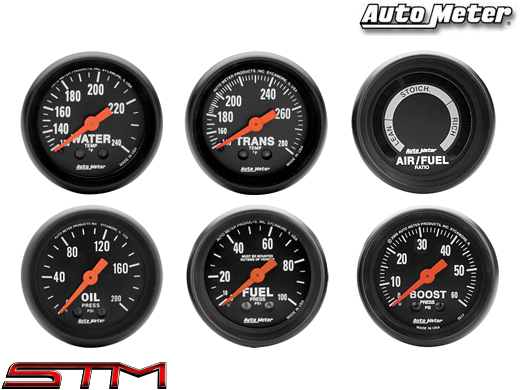 2614,2601,2617,2616,2612,2604,2605,2609,2607,2606,2615,2675