DSM
|
EVO
|
EVO X
|
3000GT
|
GTR
|
BIKES
|
SUBARU
---
AUTOMETER CARBON-FIBER GAUGES | 52MM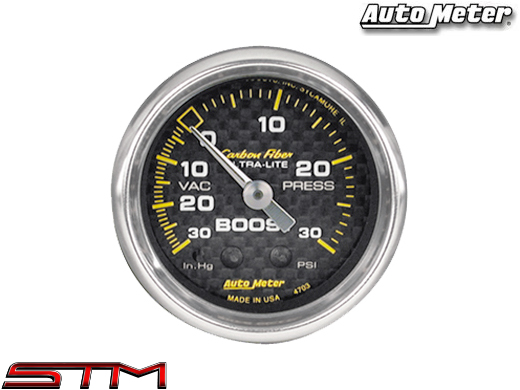 Autometer's Carbon-Fiber series, 2 1/16" (52.4mm) gauges include everything needed for install. Features a carbon-fiber face with bold yellow and white lettering.

Mechanical and Full Sweep Electric gauges available.

- The electric boost gauges feature a peak & hold display.
- The electric EGT gauge includes EGT Probe.

Air/Fuel Narrow Band Digital Gauge is also available in this series.
- Will work with most factory narrow-band O2 sensors.
- May require Auto Meter Narrow Band O2 Sensor Kit.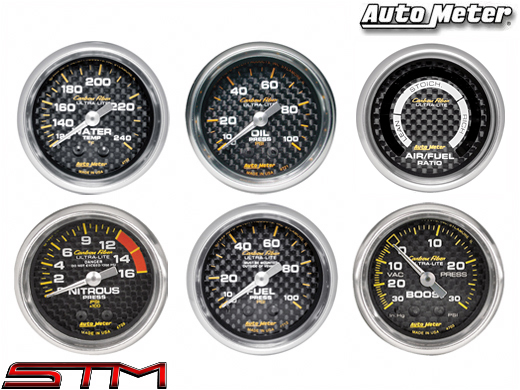 4703,4701,4704,4712,4721,4741,4732,4732
4775,4776,4777,4763,4774,4744